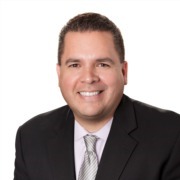 Willie Miranda has more than 24 years of experience in the real estate industry and 29 years in the insurance industry. Willie and his team have sold over 12,000 homes for over two billion dollars in real estate sales.
Willie has worked and/or coached with hundreds of real estate agents across the country; helping them market and promote their real estate services to their clients, by implementing systems and processes into their business. Under his leadership, several real estate agents and brokers have grown their personal relationships with their clients; which resulted in a more profitable repeat and referral business for those that have followed Willie's referral and real estate systems. Willie is the Real Estate Broker and Owner of Miranda Real Estate Group, Inc., an award-winning, independent real estate brokerage headquartered in Clifton Park, New York. Miranda Real Estate Group, Inc., is also part of Leading Real Estate Companies of the World; an invite-only organization comprised of 550 of the world's market-leading, independent brokerages across 70 countries. Willie is also the Agency Owner of Miranda Insurance Agency, Inc., that is associated with the Allstate Insurance Corporation.
Willie has been married to his wife, Shari since 1993. They have two daughters, Christine and Julia. Willie enjoys spending time with his family, traveling, and giving back to his community. To date, Willie and his team have raised over $415,000 for the Bernard & Millie Duker Children's Hospital at Albany Medical Center.